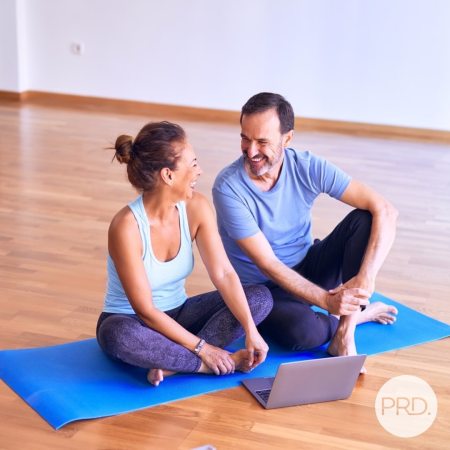 Moving and Stretching, Indoors and Out
Staying active can increase immunity and boost mental health. It's common for people to focus on stress rather than physical health. Try 10 minutes of qi gong — movements that help you practice mindfulness — or use stretches and yoga poses to bring your awareness back into your body.
Even if you don't know how to practice these disciplines, she says, you can simply close your eyes and move your awareness into your feet to feel more grounded.
Physical distancing doesn't mean you have to isolate yourself or to stay inside. Activities like gardening and hiking outdoors, and taking notice of the natural world, helps alleviate anxiety and improve well-being.
Going outside each day for 15 minutes of fresh air and sunshine helps the body make vitamin D. Vitamin D deficiency can create vulnerability to the common cold.